No, I'm Not Gothic… And 4 More Assumptions Families Have About Funeral Professionals
July 30th, 2015

I've been working in the funeral profession for a while now. When I'm not writing for funeralOne's blog, I also travel around the country speaking with funeral directors and professionals at local conferences, and spend most of my days learning and writing about the millions of passionate people that make up this profession. And let me tell you, the people who work in the funeral world are some of the most caring, passionate and honest people I've met… but for some reason, not everyone sees them that way.
Over the years, there've been some bad stereotypes and assumptions that have sprung up around funeral professionals. No, our funeral homes don't look like a scene out of The Addams Family movie. No, we're not "creepy" for wanting to work with the dead. And no, we're not all "weirdos" who burn in the sunlight and never sleep… well, most of us aren't anyway.
So today, I want to put those poor assumptions to rest and help families see the REAL people that work in this profession… The people that answer calls at 3am when they've only had a couple hours of sleep; the people that stay late making sure everything is perfect for a family's service (when they haven't seen their own family in days); and the people who are always there when that tragic time comes that a family needs their services.
(And, by the way, it's vampires that burn in the sunlight and sleep weird hours… although it's true that funeral professionals don't sleep during the night, either.)
#1. We're all creepy, gothic, soulless people who love death.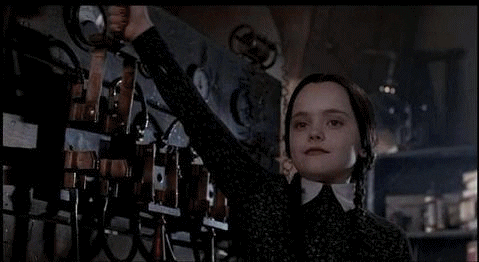 No one in the funeral profession likes death. It's just the career path that we've chosen to follow… and most of the time it's because we felt a calling to help make funerals a better, more healing experience for families. In addition to tending to people who have passed away, a large part of what we do is tending to families, helping them put on a beautiful service for someone that meant a lot of them, and helping them navigate such a difficult time. You simply can't be a successful funeral director without a lot of passion and care for the people that walk through our doors.
#2. We only care about money and benefiting ourselves.
Let me tell you… if funeral professionals wanted a job where we hoped to become filthy rich, have loads of time off, and only focus on our own needs… we wouldn't have become funeral professionals.
The truth of the matter is, funeral directors work long, hard (and often thankless) hours making sure that everything is absolutely perfect for the families that we serve. We bend over backwards to make sure that everything goes perfectly… even if that sometimes means losing money or working extra hours over a holiday weekend. (Families might be surprised to find out just how normal of a situation those are.) And, as I mentioned above, we do it because we genuinely want to make a difference to the people walking through our funeral home's door.
#3. We're focused on selling you the most expensive options.
Funerals are a business, just like any other service that you seek out in a time of need. But, unfortunately, most people do not see the value behind the services that funeral professionals offer, like they do with, say… a wedding (another common life celebration event).
Instead, people are shocked to find out that a funeral costs money… and they're usually not cheap. But do you really want your loved one to be sent off in a bare bones or "cheap" service, where you've only spent the bottom dollar possible? If so, that's your prerogative. But we take pride in helping families create a service that celebrates the life lived. And that doesn't necessarily mean the most expensive option, but whatever option feels right to our families. In fact, maybe the best option just happens to be the least expensive option – we're more than happy to build a service around what our families want.
#4. We just use the same "one-size-fits-all" funeral service for every family, because it's easiest for us.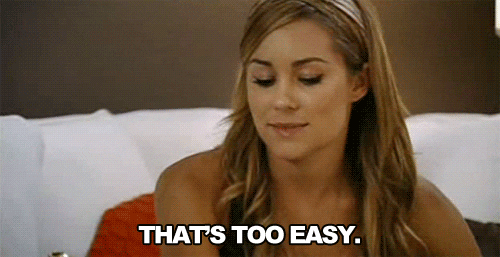 Sure, it would be easier if funeral professionals were able to just use the same service over and over again, never having to come up with any new ideas. But how would that help our families celebrate the unique and personal life of their loved one?!
Every person lived a different story, and we believe that story deserves to be told. Which is why we work so hard creating a beautiful, personalized service that truly honors and memorializes the life that was lived… even when that means finding a unique song, scripture, quote or story for every single service we hold. Many funeral professionals will even take this personalization to the next level with custom Memorial Tribute Videos, which help families relive happy memories and remember the great moments they shared with their loved ones. Whatever makes the day special for the person remembering their loved one.
Take Your Service To The Next Level For Families
As funeral professionals ourselves, we know that you like to go above and beyond when it comes to creating a beautiful, personalized funeral experience for your families. But creating custom service programs or life tribute videos shouldn't be a time-consuming, difficult task on top of all of the other arrangements you're working on. With Life Tributes, you can help to bring a person's story to life and help the family begin the healing process – all in a matter of minutes!
To learn more about how you can take your families' happiness to the next level at a funeral service through Life Tribute videos, click here to sign up for a 30-day free trial.
What assumptions do you often hear about funeral professionals that you wish you correct? Are there any myths that you want to put to rest? Be sure to share them with us in the comments below!
Larry Mandel

Better share this with the corporations. They are the ones taking the specialness out of funeral. They are the one size fits all, pricey leaders. They know of no other way as they are the ones not sitting with the families and giving up their hearts for the betterment of the family. You cannot put a brand on funeralization and service.